With StopMotionCreator, you'll be able to create videos with ease in multiple different styles.
At just $200 a minute you could charge $1000 per every 5-minute video.
One 5-minute video a week, would make you $4000 a month or $48,000 a year!
Imagine what you could do if you took just a few hours a week, created 20 minutes of a video at just $200 per minute per video.
That's 20 minutes x $200 per minute...That's $4000 a week...That's $4000 a week... times 52 weeks…That's $208,000 a year….
All for a few hours of work a week.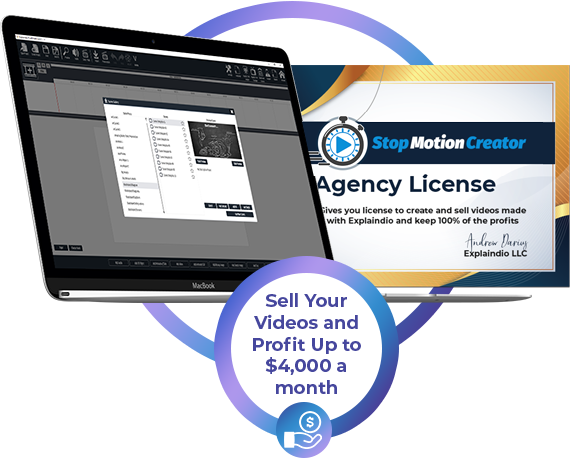 Theoretical plan. You may get worse, better, or no results at all.